product description
Description of Transformer Winding
The transformer cooper/aluminum wire winding is the circuit part of a transformer, which is made of copper or aluminum wires with high conductivity and used in power systems. The winding should have sufficient insulation strength, mechanical strength and heat resistance.
The transformer windings are usually divided into layer type and cake type. The winding's wire turns are arranged along its axis and wound continuously, which is called layer winding. Generally, each layer of layer winding is cylindrical, so the winding made of the two layers is called double cylinder; The winding composed of many layers is called multi-layer cylinder type.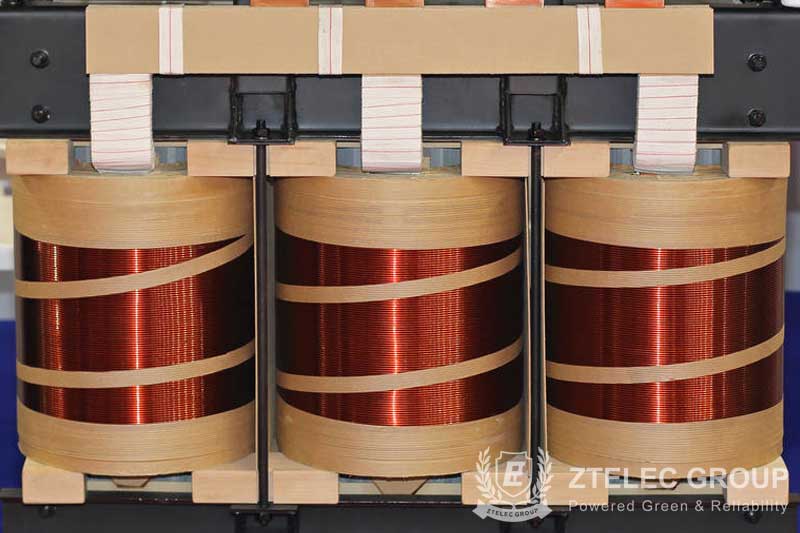 Application of Transformer Winding
Three-winding transformers are usually used when two different voltages are required to supply power to the power system or users, or when several stages of different voltages are required to be connected to the power system in a substation.
The three-winding transformer has three windings of high voltage, medium voltage and low voltage. The three windings of each phase are enclosed in an iron core column. In order to facilitate insulation, the high-voltage windings are usually placed in the outermost layer.
The low-voltage winding of the step-up transformer is placed between the high-voltage winding and the middle-voltage winding. The purpose of such arrangement is to make the leakage magnetic field distribution uniform and the leakage reactance distribution reasonable, and avoid the increase of flux leakage and additional loss caused by the distance between the low-voltage winding and the high-voltage winding, so as to ensure a better voltage regulation rate and operation performance.
The step-down transformer is mainly considered for the convenience of insulation. The middle voltage winding is placed between the high voltage winding and the low voltage winding. According to the characteristics of domestic power system voltage combination, the standard connection group labels of three-phase three-winding transformer are YN, YN0, D11 and YN, YN0, Y0.