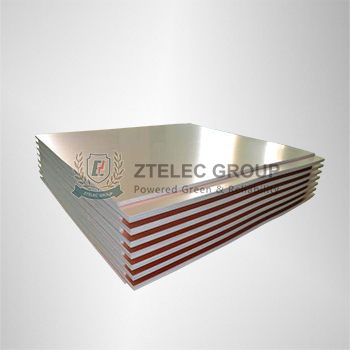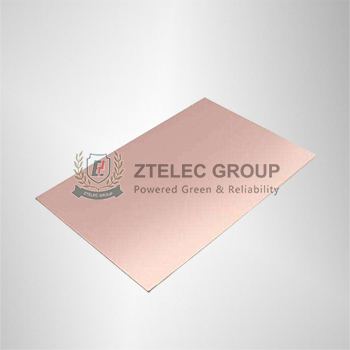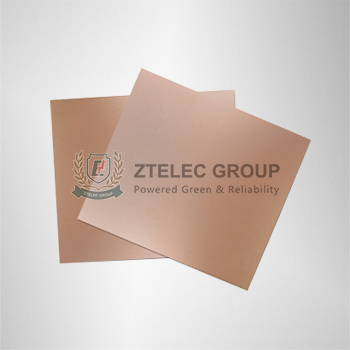 FR-4 copper clad laminated sheet uses glass fiber cloth as substrate material. After being immersed with epoxy resin and then baked into prepreg sheet, several prepreg sheets are then coated with copper foil on one side or both sides, and CCL is finally formed by hot pressing and curing.
FR-4 copper clad laminated sheet has excellent thermal stability and machinability, widely used in the manufacture of printed circuit board (PCB) for television sets, computers, communications equipment and other electronic products.
Technical Data
FR-4
CEM-3
Test item
Unit
Test condition
Specification(IPC-4101C)
Peel Strength
N/mm
125℃
≥0.7
AABUS
Float 288℃/10sec
≥1.05
AABUS
Thermal Stress
sec
float 288℃/unetched
≥10
≥10
Bow/twist
%
A
≤1.0
≤1.0
Flexural strength
N/mm²
Warp
≥415
≥276
Rating
Fill
≥345
≥186
Flammability
℃
UL94
UL94V-0
UL94V-0
Glass transiting(Tg)
MΩ
E-2/105(DSC)
≥130
≥130
Surface resistivity
MΩ-cm
C-96/35/90
≥1.0*104
≥1.0*104
Volume resistivity
MΩ/cm
C-96/35/90
≥1.0*106
≥1.0*106
Dielectric constant
-
Etched/@1MHz
≤5.4
≤5.4
Loss tangent
sec
Etched/@1MHz
≤0.035
≤0.035
Arc resistance
%
D-48/50+D-0.5/23
≥60
≥60
Moisture absorption
%
D-24/23
≤0.35(min 0.51mm)
≤0.5
E-2/105TMA
≤0.80(max 0.51mm)
Comparative tracking index
V
Etched/0.1%HN4CL
≥150
≥175
Note: The data in the above table only represents typical or average data, just for reference in practical application. It does not bear any responsibility for the use of the product or related legal liability.
Transfer: Use clean gloves in the process of handling to prevent contamination and oxidation of the copper clad laminate.
Package&Storage: Sealed packaging with plastic cloth. Avoid direct sunlight, rain, high temperature, humidity, and bending. Keep it at room temperature and the relative humidity of 70%. The storage period is 12 months.
Specification
Base Color
Thickness
Copper Foil Thickness
Regular Size
Yellow / Nature /gold
0.05~3.5mm
12/18/35/70/105 um
915*1220mm(36*48)
1020*1220mm(40*48)
1040*1240mm(41*49)
1/2oz / 1oz/ 2oz/ 3oz