Electrical paperboard
high purity 100% sulphate pulp made from high pressure processed paperboard.
The product has high mechanical strength, good insulation, heat resistance, durability, good compatibility with transformer oil, mechanical and electrical properties after impregnation.
Main uses: Insulating materials for air dielectrics, such as slots, coils, gaskets and protective layers; also used as separators in transformer tanks, temperature not exceeding 90 ° C
Electrical paperboard
has a wide range of applications, so many manufacturers use it for a longer period of time, and the price of electric cardboard has become a concern.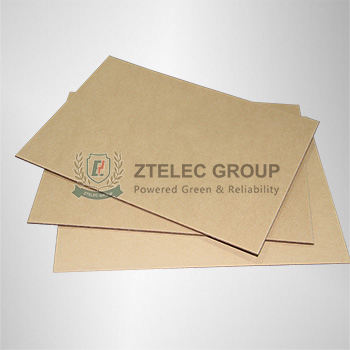 The price of the board varies depending on the specifications. Under the same specifications, quality determines the price. If the specifications and quality are the same, the price will not be much different. In general, ZTELEC's paperboard prices are the lowest.
ZTELEC Group
electrical paperboard
production process is mature and stable.