The description of
SCB11 epoxy resin cast dry-type transformerSCB11 epoxy resin cast dry-type transformer
can be used as the replacement product of oil-immersed distribution transformer. It is a better product among various types of dry-type transformers, especially suitable for urban power grids, high-rise buildings, business centers, theaters, hospitals, Important places such as hotels, tunnels, subways, underground power stations, laboratories, stations, terminals, airports, and combined substations.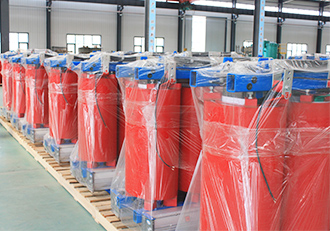 The features of SCB11 epoxy resin cast dry-type transformer
1.The low-voltage coil is wound with foil, and the foil-type winding is solidified into an integrated structure by end sealing; the high-voltage coil is cast with epoxy resin under vacuum, and after curing, it forms a solid long cylindrical whole with high mechanical strength, small partial discharge and reliability High, high level of resistance to short circuit and lightning.
2. The resin layer inside and outside the coil is thin, and the heat dissipation performance is good. The cooling method generally uses natural air cooling (AN). For any protection level transformer, an air cooling system (AF) can be configured to improve short-term overload capacity and ensure safe operation.
3. Low loss, good power saving effect, economic operation, and maintenance-free.
4. Small size, light weight, small floor space, low installation cost, no need to consider oil drainage pond, fire extinguishing facilities and backup power supply.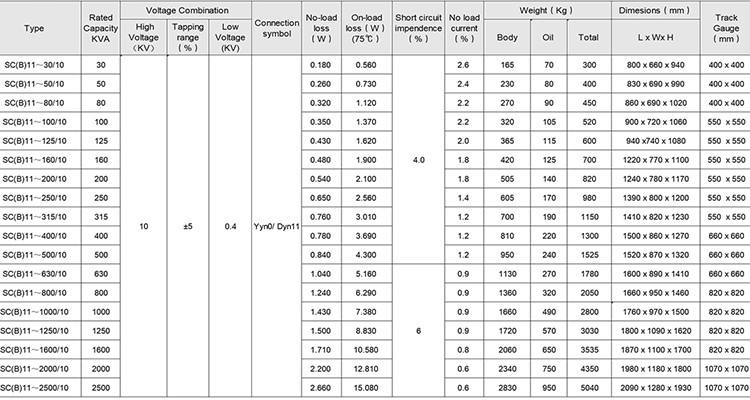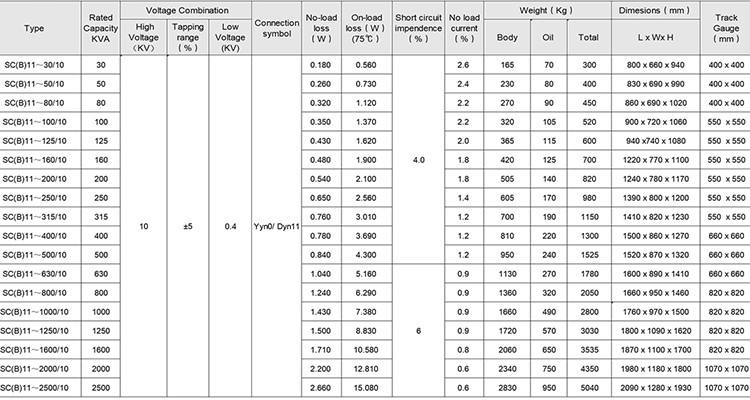 FAQ of
SCB11 epoxy resin cast dry-type transformer
Q: How do transformers been shipped?
A: Transformers always been delivered by ship,train or truck for oversea,which with main active body in bulk and accessories in wooden cases.
Q: Can your product be customerized?
A: Considering differences in voltage, frequency and other speciality of transformer product in different countries and regions,our product can be customerized according to your requirements.
Q: Do you offer guarantee for the products?
A: Yes. We offer at least two years guarantee for all of our transformers.
Q: Do you accept FAT(Factory Acceptance Test)?
A: Yes. It's available. We are responsible for each set transformer's testing.
Q: Do you assign engineer for after-sale service?
A: Yes. For our products,we all show after-sale guide installation adn question inquiry.