The difference and application of dry-type transformer and oil-immersed transformers
2022-10-25 11:10 | By:
ZTELEC
| 71click
As we all know, there are many classifications of power transformer products, and according to the most commonly used classification method, it is divided according to the insulating medium, which can be divided into dry-type transformers and oil-immersed transformers. Let's re-understand the difference and application of the two type transformer.
---
Definition
---
Relying on air convection for cooling, it is generally used for lighting, power supply, etc. in indoor areas such as office buildings, urban buildings, pavilions, and offices, and is mostly used for power distribution in power-consuming areas.
Relying on insulating oil as a cooling medium, such as oil-immersed self-cooling, oil-immersed air cooling, oil-immersed water cooling, and forced oil circulation. It is often used in the main transformer of the booster station, and the voltage level is relatively high, usually 110kV, 220kV, 500kV, and currently it can reach 1000kV in China. And for urban and rural power grid transmission and distribution, mining, chemical and other industries, these are usually called distribution transformers, and the voltage level is generally 35kV and below.
---
Appearance
---
dry-type transformer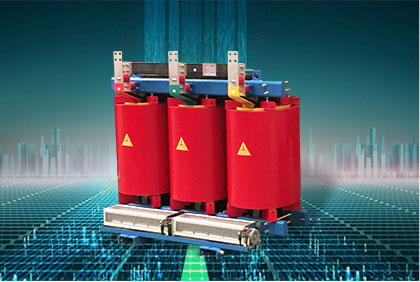 oil-immersed transformers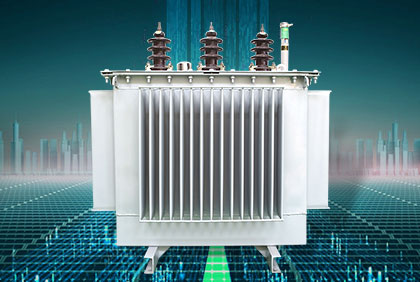 ---
Structure
---
dry-type transformer
Dry transformer often encapsulates the winding with epoxy resin. There is also a non-encapsulated type. After the iron core is set, the end face of the iron core is sealed with epoxy paint, which can prevent moisture and insulate.
oil-immersed transformers
The oil change is to put the body composed of the iron core and the winding into a tank filled with transformer oil.
---
The difference
---
dry-type transformer
1.From the appearance, the dry change can directly see the iron core and coil;
2.The lead forms are different, and most of the dry changes use epoxy resin cast pillar casings;
3.The capacity and voltage level are different. At present, the dry transformer is mainly used for power distribution, the capacity is relatively small, and the voltage is generally 35kV and below;
4.Insulation and heat dissipation are different. Dry change is generally insulated with resin and cooled by air flow;
5.In terms of application scenarios, dry transformers are mostly used in places that require "fireproof and explosion-proof", and are generally used in large buildings and venues;
6.The cost is different. For transformers with the same capacity and voltage level, the dry change is relatively expensive;
7.Different insulating materials are used for dry change. H-level and F-level materials are commonly used, that is, mica products reinforced with inorganic materials, composite mica, silicone grease organic paint, epoxy glass cloth, polyimide paint, etc. The limit working temperature of the paint is relatively high. high;
oil-immersed transformers
1.The oil transformer can only see the outer casing and external parts of the transformer;
2.Most of the oil changes use porcelain casing;
3.The oil changer can be made into products of various capacities and voltage levels from small to large;
4.The oil change is insulated by insulating oil, and the heat generated by the coil is sent to the radiator for heat dissipation through the circulation of the insulating oil inside the transformer;
5.After a severe failure of the oil changer, there may be oil spray or crab sticks, which has a risk of fire and is mostly used outdoors;
6.For transformers of the same capacity and voltage level, the oil transformer is relatively cheap;
7.Oil-changed insulating materials are generally made of wood, paper, fiber and other textiles, textiles based on acetate fiber and polyester amine, etc., and their working limit temperature is generally defined as 105℃
---
Advantages
---
dry-type transformer
Simple structure, maintenance-free, small footprint, easy to diagnose faults, flame retardant, not easy to catch fire, no pollution.
oil-immersed transformers
Low cost, good cooling effect, can be used in harsh environments, high protection level, can meet the needs of large-capacity, high-voltage products.
---
Disadvantages
---
dry-type transformer
With the current technology, the capacity and voltage level are limited, the cost is high, the requirements for environmental conditions are high, and the noise is large
oil-immersed transformers
It needs to be inspected and maintained. It is easy to leak oil and cause pollution, there is a danger of fire, the structure is complex, the floor space is large, and the fault determination is difficult.
---
Applications
---
dry-type transformer
Commonly used in indoor and other places with relatively good environment for power supply and distribution, such as hotels, schools, office buildings and box-type substations, etc.
oil-immersed transformers
Well-ventilated indoors and outdoors in natural environment, if urban and rural power transmission and distribution network systems, some special oil transformers can also be used in places with harsh environments, such as seaside, chemical plants, coal mines, etc.
more+releated article