Delivery of ddp diamond dotted insulation paper for Vietnam
On the afternoon of November 12, 2020, the freight department of ZTelec Group began to prepare for the delivery of ddp diamond dotted insulation paper. For this delivery, the site was really busy. This time, the ddp diamond dotted insulation paper was delivered to Vietnam. The customer had ordered a 40HG container of DDP paper, which was mainly used for oil-type transformers. The freight department of our company was very critical of quality. They would carry out a final round of strict quality inspection on the ddp insulation paper before shipment.



Application of ddp diamond dotted insulation paper
It is widely used in layer-to-layer insulation and turn-to-turn insulation for oil transformer, as well as shielding isolating layer of cables, and anti-corona material for high voltage motors and electrical equipment. The use of the DDP paper as insulation between layers can save the process of dipping paint, save raw materials and energy, improve the heat dissipation effect of electrical appliances, extend the service life of electrical appliances.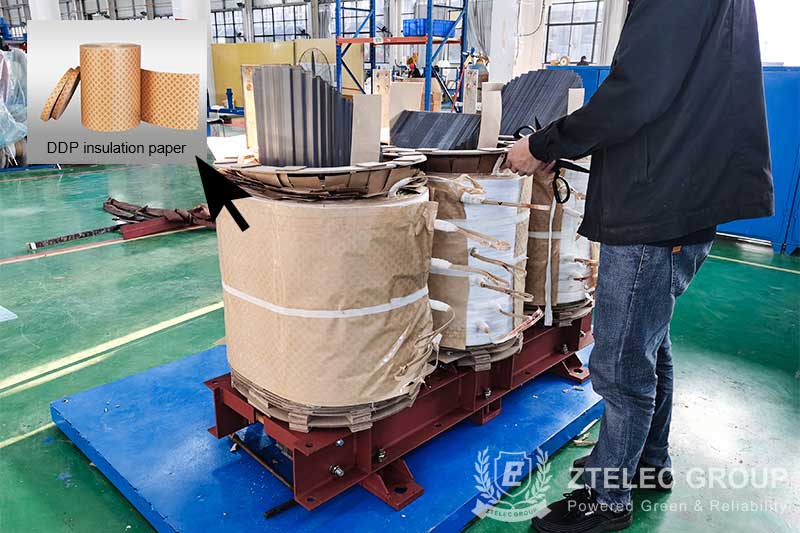 DDP insulation paper used in the oil-immersed transformer
more+releated article