Insulation paper for motor winding manufacturers in India
2020-12-11 10:01 | By:
ZTELEC
| 97click
On September 15, 2019, Indian customer visited ZTelec Group in Zhengzhou. The main purpose of Indian customer visit is to understand the strength of ZTelec Group, as well as the product line of insulation paper for motor winding manufacturers and discuss the future cooperation.
Firstly, accompanied by international colleagues, Indian customers visited Xuchang factory. They mainly focused on DMD insulation paper, cable paper, DDP paper and other insulation materials. These insulation paper can be used for motor winding and transformers. The customer also had an in-depth understanding of the epoxy plate and other products, recognized the environment, scale and quality of the insulation products in the exhibition hall, and gave thumbs up to the insulating material products of ZTelec Group. This had laid a solid foundation for expanding mutual cooperation in the future.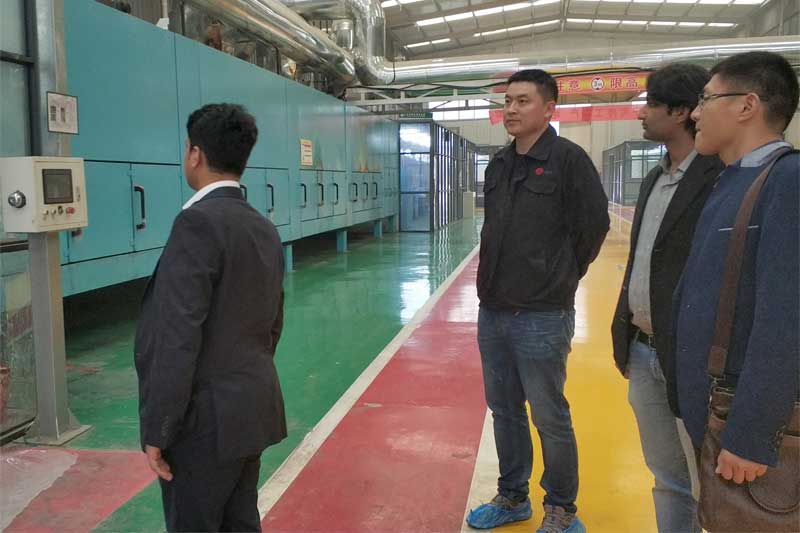 Later, Indian customers visited R&D building, insulation paper production line workshop, finished product warehouse, which fully demonstrated the strong strength of ZTelec Group.
After visiting the production workshop of insulation paper, the Indian customer watched the promotional video in the conference room. Then, the customer made in-depth inquiries about our product parameters, price system and after-sales service. The strong strength of the company and the rich insulation material category gave them more choices and let customers have more confidence to cooperate with us.
Through this visit, the Indian customers had affirmed the comprehensive strength and technical level of ZTelec Group. We have won the trust of customers all over the world with our superior insulating paper products, competitive price and perfect after-sales service system.
more+releated article