Bakelite sheet suppliers in Zimbabwe
2020-10-27 15:46 | By:
ZTELEC
| 51click
On Oct. 31, 2019, the customers from Zimbabwe visits ZTelec Group's bakelite sheet in Zhengzhou, Capital of Central China's Henan Province.
The Zimbabwe customers paid a special visit to the bakelite sheet production plant of ZTelec Group, and comprehensively investigated the production process and technology of insulation materials of our company. During the visit, the Zimbabwe customer appreciated our company's bakelite sheet production line for excellence in manufacturing capacity. At the same time, the two sides also exchanged views on the market development and manufacturing technology of bakelite sheet. This action had strengthened the confidence of the Zimbabwe side in cooperation, we also planned the future cooperation between the two sides. Later, the two sides signed a contract in the conference room, and successfully signed the order of bakelite sheet worth RMB 50,000.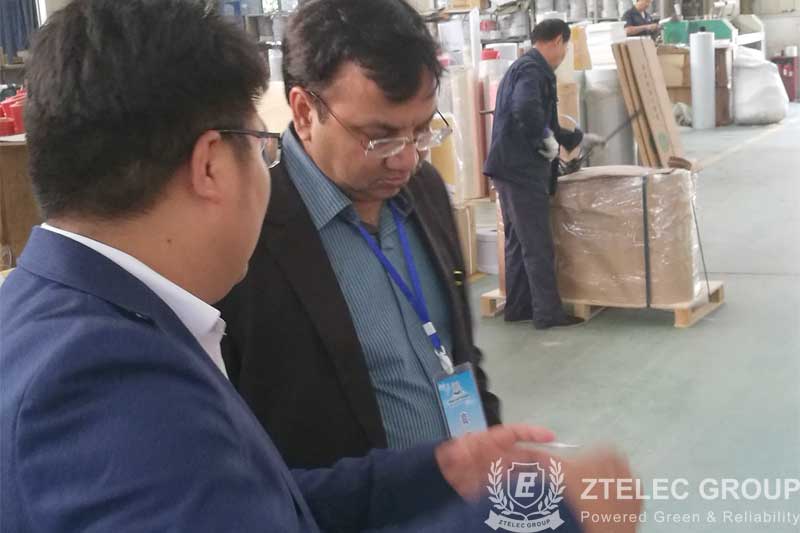 With the steady advance of the national "One Belt And One Road" policy, the development of foreign markets is gradually brought into the blueprint of ZTelec Group. And ZTelec Group is gradually entering the overseas market with a good momentum. The Zimbabwe customers visited and signed a contract to purchase insulating material bakelite sheet, which was the trust for ZTelec Group product quality and the affirmation for decision of ZTelec Group brand to explore the overseas market. We have reason to believe that ZTelec Group will be more confident and more brave to develop step by step in the future.
more+releated article