Phenolic board supplier Philippines
2020-10-28 14:30 | By:
ZTELEC
| 150click
ZTelec Group, Asia's leading insulation materials manufacturers, produces phenolic board with good mechanical properties and electrical performance. Our brand is famous in overseas markets now, and products are sold well in Indonesia, Pakistan, the Philippines, Malaysia, Vietnam, Russia, Thailand, Australia and so on more than 100 countries. The user covers the electronic, electrical and other industries.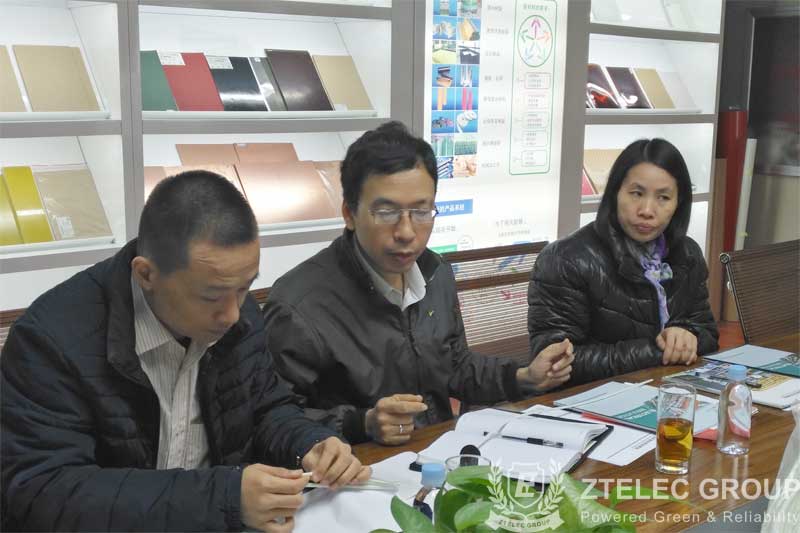 The excellent reputation of ZTelec Group in the overseas market successfully attracted a group of Philippine customers to visit. On behalf of the whole company, General Manager Mr. Zhang extended a warm welcome to the Philippine customers. The Philippine customer indicated that this visit was to inspect the phenolic board of our company. Their company, a large transformer plant in the Philippines, would use a lot of phenolic board in its production process.
Later, the engineers took them to visit the phenolic board production workshop, to understand the advanced production and processing equipment of ZTelec Group. Our customers had been impressed by our industry-led automated production line, and were more confident in the quality of ZTelec Group's phenolic board products. At present, the two sides had reached a preliminary intention of cooperation, and were discussing further details.
more+releated article