FR4 epoxy rods flat availability in India
2020-10-28 15:12 | By:
ZTELEC
| 116click
On June 26, the Indian customers, accompanied by General Manager Mr. Zhang, paid a visit to ZTelec Group.
This visit to ZTelec Group was the first choice for our Indian customers, which indicates that the customers trusted and affirmed the quality and service of the FR4 epoxy rods flat availability produced by us. Mr. Zhang, together with the heads of all departments, expressed the warmest welcome to the Indian customers. The quality manager was responsible for the reception work, and accompanied the Indian guests to visit the FR4 epoxy rods flat availability production workshop, laminating workshop, finished product warehouse, quality department inspection room and other departments. After the visit, the two sides had friendly discussions and exchanges on the current production situation and the subsequent expansion of the production of insulation rod series in India. Indian customers had highly appraised ZTelec Group on its current production mode of "high precision, high quality, high production capacity, automatic equipment production and environmental protection control concept", and expressed their appreciation for our great attention to the production of Indian FR4 epoxy rods flat availability products.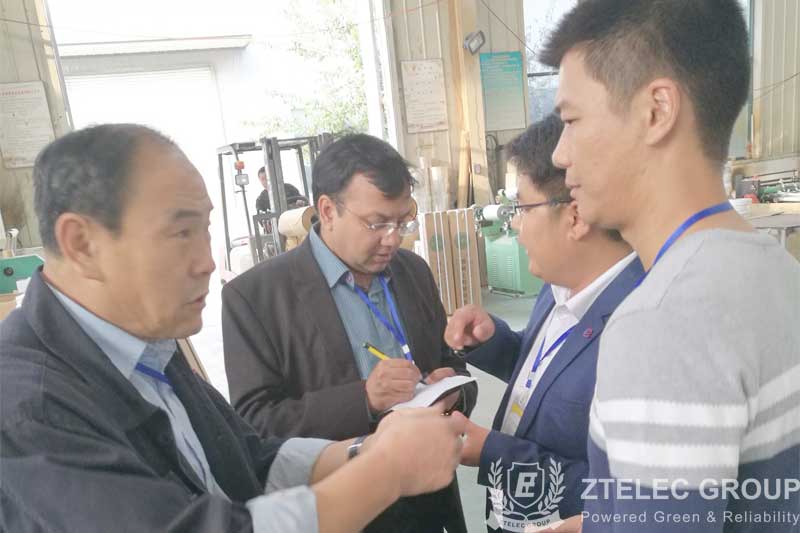 The visit of the Indian guests not only enhanced the credibility of ZTelec Group in the minds of customers, but also expanded the number of customers' business orders. Meanwhile, it also enhanced the sense of responsibility of all levels within ZTelec Group.
Description of FR4 epoxy rods
FR4 epoxy rods is one of insulating rods with circular cross-section, created by fiberglass cloth impregnated with epoxy resin under hot pressing of molding. It has higher mechanical strength, dielectric property and excellent Machinability. The insulation class is F class and the main color is yellow.
more+releated article