High pressure compact laminate phenolic board in Malaysia
2020-09-14 14:33 | By:
ZTELEC
| 111click
On the morning of May 24th,2019, ZTelec Group welcomed the coming of Malaysia customers.
The client's visit this time is mainly to discuss the import of our company's high pressure compact laminate phenolic board bakelite sheet.
Malaysia is a multi-ethnic, multi-cultural country with Islam as its official religion. Malaysia is a capitalist country, whose economy developed rapidly in the 1990s and became one of the four Tigers in Asia. Malaysia has become an attractive diversified emerging industrial country in Asia and the emerging market economy in the world.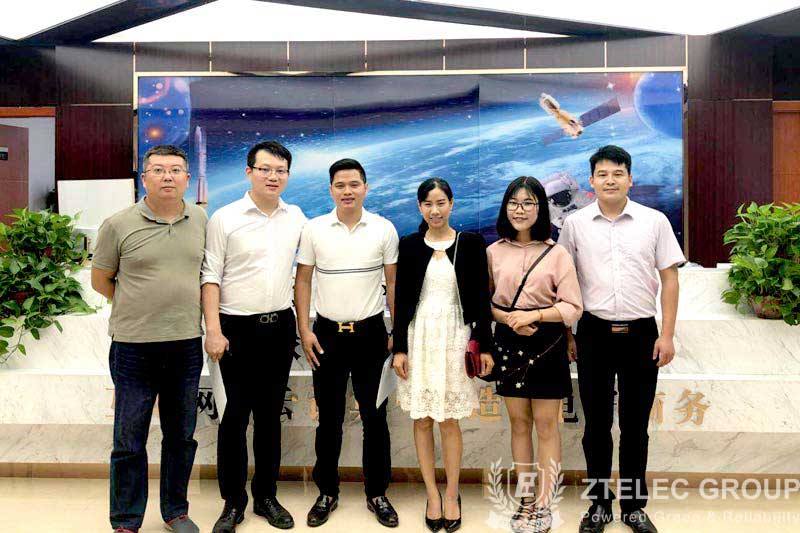 Since last year, our company has had contact with the Malaysia customers, in the spirit of "customer is god", "never let go of any a potential customer" sales philosophy, our international sales department staff has repeatedly had a good communication and negotiating with the customer. Then our customer had a detailed knowledge of ZTelec Group, we also knew each other deeply. For this visit, good quality, advanced technology and appropriate price of our company's insulation material also impressed Malaysia side, they directly placed the order and signed the bill on the spot. And they also said that they would continue to cooperate in the future, looking forward to building a longer and better relationship with our company.
Application of high pressure compact laminate phenolic board bakelite sheet
High pressure compact laminate phenolic board is suitable for insulating structural spares in motors and electrical equipment with high mechanical performance requirements and can be used in transformer oil.
more+releated article