Fire resistant fiberglass epoxy laminate sheet in Belgium
2020-08-19 16:47 | By:
ZTELEC
| 177click
On the morning of 24th, Belgium customers came to visit ZTelec Group. Why did they choose us? " You provide technical consultation and support of products according to the customers' need. And you communicate with customers fully and provide customers with cost-effective products and the most suitable technical solutions. In a word, the pre-sale and in-sale service impresses me a lot." Belgium customers told us. They visited our fiberglass epoxy laminate sheet workshop and saw the process how our epoxy sheet was made. Finally, they told us we were really a powerful company and would introduce us to other trading companies and customers in Belgium.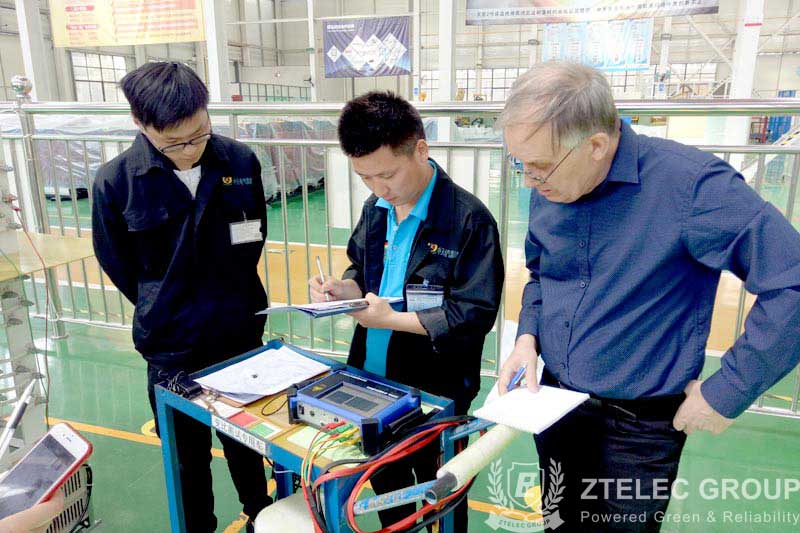 Description of fire resistant fiberglass epoxy laminate sheet in Belgium
FR-4 flame retardant epoxy fiberglass board is also called epoxy fiberglass cloth laminated board. It is plate-like laminated products formed by electronic grade fiberglass cloth impregnated with epoxy resin and fire retardant under hot pressing of high temperature and pressure with high mechanical property and dielectric property, good heat and moisture resistance, as well as strong mechanical processing property. The insulation class is F class, and the main color is white(original color), aqua, black and yellow.
more+releated article