China to India import bakelite hylam fabric rod dealers in India
2020-08-28 10:21 | By:
ZTELEC
| 178click
At 10:00 on May 14, 2019, George from Indian came to ZTelec Group for a field visit. AMY of the Foreign Trade Department of the company warmly received the guests coming from afar who decided to import bakelite hylam fabric rod from China.
During the visit, AMY introduced our company and product information to our client in detail. The technical department of the company introduced the whole technological process of bakelite hylam fabric rod to customers on site, the whole process lasted until 4PM. Finally, the customer fully affirmed the product quality, the strength and professional knowledge of the company, and determined the long-term procurement of bakelite hylam fabric rod. At the same time, ZTelec Group will strive to get more and more customers to understand our brand, let our bakelite hylam fabric rod have a good customer reputation in various application fields, and finally win the praise and trust of customers.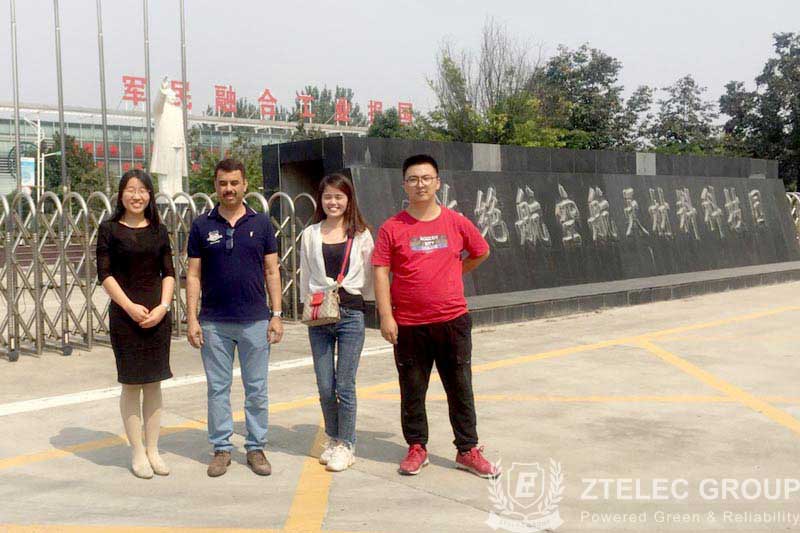 Advantage of bakelite hylam fabric rod
Bakelite hylam fabric rod produced, by ZTelec Group using high-quality insulating impregnated paper and phenolic resin as raw materials, can always maintain its structural integrity and dimensional stability even at extreme high temperature. Ztelec Group adopts advanced mechanical processing technology and this product has the advantages of smooth surface, neat cutting edge, uniform appearance and color and reliable quality. The mechanical and electrical properties of products are superior to the similar one of other companies. Its quality is recognized by domestic and foreign large enterprises such as Lens Technology in China and Schneider Electric and sold overseas such as European and American areas.
more+releated article