Phenolic board in Manila,Philippines
2020-10-09 15:53 | By:
ZTELEC
| 146click
The Philippines, a giant of southeast Asia, is an important economic and trade partner of China and plays an important role in connectivity along the "One Belt And One Road" maritime silk road. As a leading enterprise of insulation materials, ZTelec Group always adheres to the global layout of internal and external maintenance. In recent years, it has cooperated more and more frequently with the Philippines and participated in more and more projects in the Philippines, which has won unanimous praise from the whole country.
With the export of ZTelec Group insulation materials to the Philippines market, the quality of ZTelec Group insulation materials has won the trust of consumers and distributors, and the order demand is also increasing. Recently, a group of dealers from the Philippines visited ZTelec Group phenolic board and visited the insulation material production base in Xuchang, which deepened the dealers' understanding of ZTelec Group phenolic board and made them know more advanced international research, development and production system.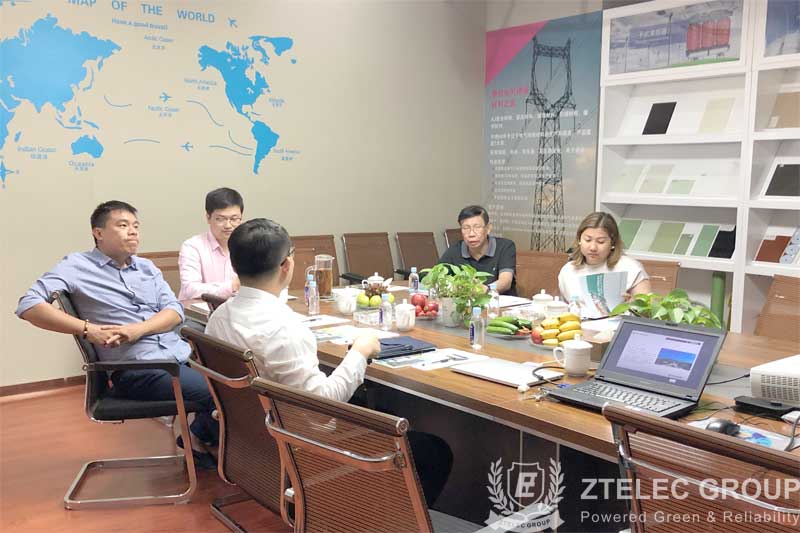 As an important pivot in Southeast Asia, The Philippines is always the overseas market for ZTelec Group phenolic board, and we will continuously provide the latest products and the most advanced industrial design concepts!
Description of phenolic board
Phenolic board is made of insulating impregnated paper soaked in phenolic resin by baking and hot pressing. It possesses high mechanical and dielectric property, excellent moisture, heat and acid resistance. The insulation class is E class and the main color is red and coffee.
more+releated article