Epoxy plate FR4 supplier United States
2020-10-21 15:50 | By:
ZTELEC
| 178click
On July 27, 2019, United States customers came to ZTelec Group to discuss the cooperation of epoxy plate FR4. This visit was to discuss the cooperation project of FR4 epoxy plate agent in the United States.
First of all, our general manager Mr. Zhang introduced the brief situation of the company, the introduction of insulation materials and related technologies, and the subsequent development plan of the company was described in detail.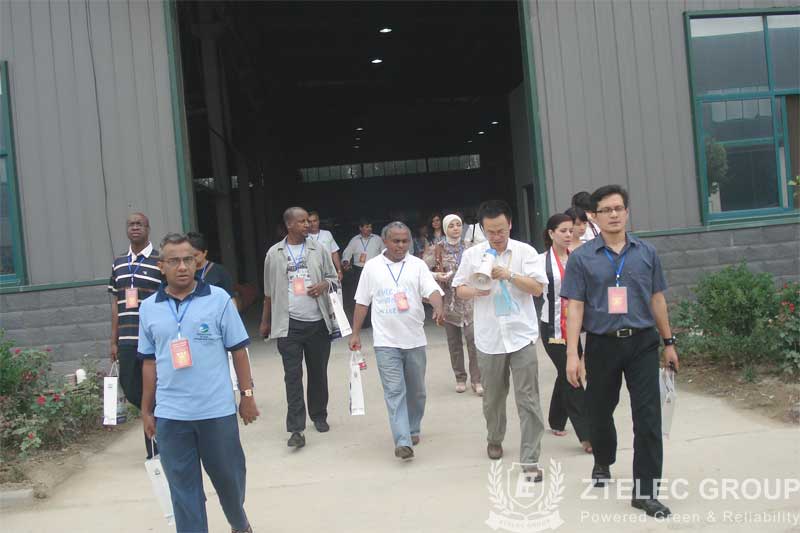 Later, the United States customers visited the epoxy plate FR4 production line of our company together with Mr. Zhang, who gave technical explanation on the epoxy plate FR4. After the visit and communication of the production line, the customer agreed with our company's technical strength very much, and gave a high evaluation to the product quality. After learning the products, the customers had great interest in our FR4 epoxy plate, lightweight fiberglass board and other insulating materials, and expected to cooperate with our company for a long time.
American customers' high evaluation of our company's insulating material research and development and production technology contributed to the consensus on the cooperation of epoxy plate FR4 agents in the United States between the two parties.
With strong technical strength and excellent product quality, ZTelec Group moves towards the international market step by step, we are willing to cooperate sincerely with new and old customers at home and abroad to create a better tomorrow!
more+releated article