Bakelite sheet for sale in Thailand
2020-10-26 14:13 | By:
ZTELEC
| 190click
On November 23, 2019, the sky was clear and bright. ZTelec Group welcomed two Thailand customers from ASEAN region to discuss the overseas cooperation of bakelite sheet for sale.
At 9:00 AM, the Thailand customers arrived our company. Amy, regional manager of ASEAN region, warmly welcomed the client. The senior leader of our company, Mr. Zhang, attached great importance to the Thailand customers' visit and waited in the conference room early. After a friendly greeting, Mr. Zhang showed the customers the bakelite sheet exhibition hall and enjoyed the company's introduction video together with the customers. The Thailand customers saw the strength of the company at all levels, expressed confidence in the operation of ZTelec Group. They also expressed recognition and approval to our business team and business philosophy , looking forward to cooperating with us! The whole process of the meeting went very smoothly.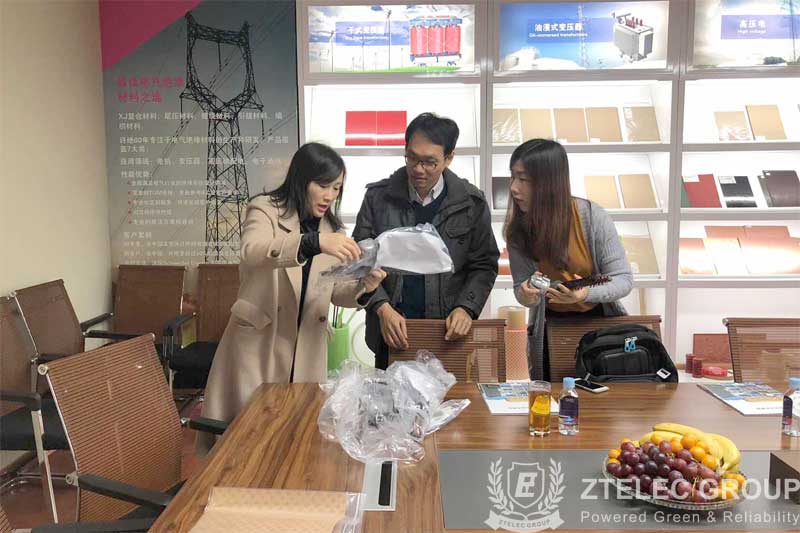 Application of bakelite sheet for sale
Bakelite sheet for sale is suitable for insulating structural spares in motors and electrical equipment with high mechanical performance requirements and can be used in transformer oil. Because of its excellent mechanical strength, it is also suitable for PCB drilling pad, table grinding base plate, distribution boxes, jig boards, mold plywood, high and low voltage wiring closet, packaging machine, forming machine, drilling machine, etc.
more+releated article