Phenolic board suppliers in Europe
2020-10-30 14:45 | By:
ZTELEC
| 116click
On April 23, 2019, the manufacturers and purchasing director of electrical motor from Europe paid a visit to ZTelec Group - phenolic board supplier.
The Europe manufacturer belongs to a group of companies with transformer, motor, and other electrical equipment businesses and brings together one of the most competitive high-tech companies in the world.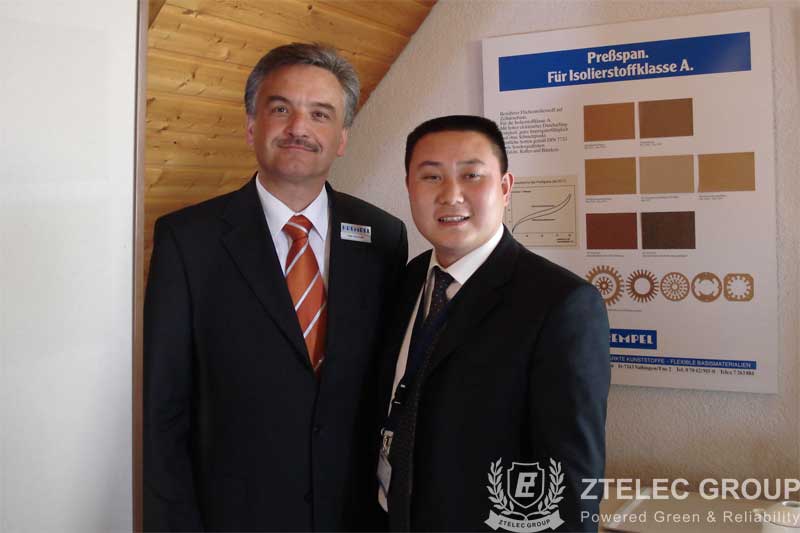 Our company had been in contact with the Europe company since 2013. Through technical exchanges and Europe customer's visiting ZTelec Group, the Europe customer had shown great interest in our phenolic board. Through this visit, the European customers had a deeper understanding of our phenolic bakelite board production and testing level, and gave a high evaluation. I hope that both sides could reach a cooperation as soon as possible.
more+releated article