Presspan paper insulating sheet board manufacturers in Kolkata, India
2020-08-28 18:22 | By:
ZTELEC
| 123click
On December 19th, Indian customers came to visit ZTelec Group. They were oil transformer manufacturer in India. The purpose why they came to China was that they wanted to look for presspan paper insulating sheet board supplier and they wanted to build a long-term business relationship with them. They visited our workshop and learned our raw material, processing technology and our finished products workshop. Finally, they spoke highly of us and said that they had never seen a presspan paper manufacturer in India. Because ZTelec Group would also supply electrical insulating materials for some military enterprises, our company's quality inspection department was very particular about the product quality and they would inspect the presspan paper insulating sheet board very carefully before delivery. Indian customers had great confidence in our products.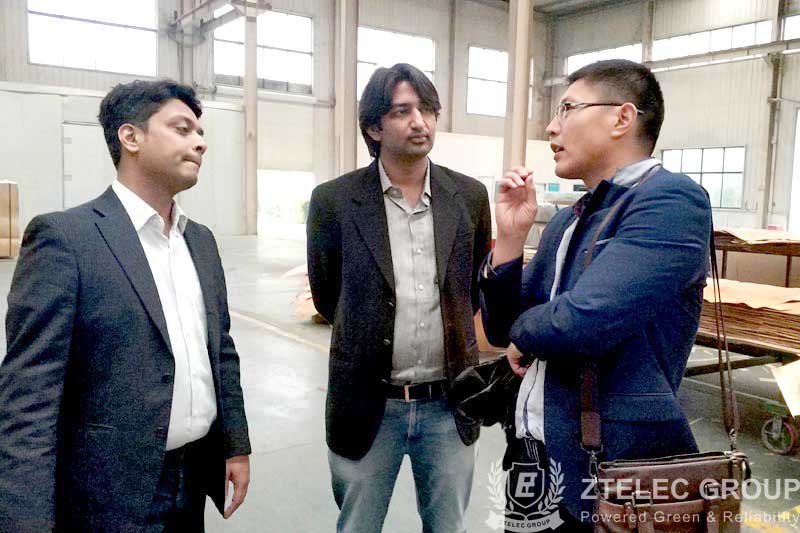 Description of presspan paper insulating sheet board manufacturers in Kolkata,India
Electrical presspan paper insulating sheet board is made of 100% sulphate wood pulp with high purity and processed at high pressure.
Electrical presspan sheet has high mechanical strength and good compatibility with transformer oil. It is used in oil-immersed transformers, reactors, capacitors and switches, etc
Hig density electrical presspan board has greater tightness, smaller shrinkage and good evenness. It is mainly used in transformers, capacitors, mutual inductors and other equipment (oil gap pad for cake winding, partition, cardboard tube, corrugated paper, iron yoke insulation, clip insulation and end insulation winding clamp plate, etc.).
more+releated article